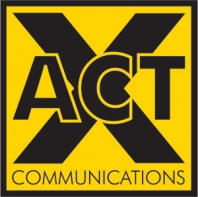 Our branding services are designed to provide effective results within a decent time frame and budget. Therefore we focus on providing an essential set of consulting services that we consider:

• Critical for your business good will and;
• Appropriate for outsourcing.

Using our services you benefit of:

• The Objective point of view from outside the company;
• The Knowledge and Experience of a professional team;
• Continuity in the branding process from a reliable partner who handles all.

Brand loyalty is the corporate version of going steady, but the breakup is inevitable-and coming fast. Because they are networked, smart markets are able to renegotiate relationships with blinding speed. This is why we consider as critical to have a powerful brand image designed and developed with the support of professionals.

This is why our area of expertise allows us to CREATE BRANDS and to help you ADVERTISE them, especially using the WEB.

KUASIMODO is Creative. We have assembled together a team guided by two marketing and design specialists who are intimately familiar with the strategic, creative and technological implications inherent in brand-building.

KUASIMODO is Expert. We know that successful businesses are about successful communications, and we are communications experts.

KUASIMODO offers [re]Branding for SME's. Whether you wish to cultivate your image, promote your products or develop your own business, we are the people who can deliver what you need.

KUASIMODO is focused on Message. Our expertise allows us to offer brand communication services that will capture the attention of your clients, target your market and communicate the message effectively.

KUASIMODO offers Quality. The performance of your New Brand will be seamless, the interactivity inviting, even compelling, and the graphical environment we create will be both artful and appropriate to your business.

Here, at KUASIMODO , we believe we have not only the creative talent, technical expertise and business means to make your business successful, but we have the positive attitude and dedication to serve, that makes us more than just a vital resource. What we are offering is intelligent partnership.
Status

Private Company
Company History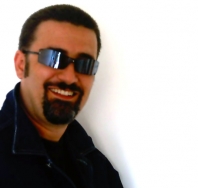 THE TEAM

"Any damn fool can put on a deal, but it takes genius, faith and perseverance to create a brand." - David Ogilvy

We are a team of brand strategists, creativity and innovation professionals, marketing communications, and website professionals, all who share a passion to help you discover the greatness within your company and act on it. We work to help clients create position and live their desired brand image. Individuals on our Team have expertise in creative design, strategic communications, web site design and public relations.

Why choose us?
Because we do more.We strive continually to improve our processes, to help people do their jobs better, and to produce greater value for our clients and because we act with the best interest of all our Clients in mind. We are focusing on the team's success, realizing that ultimately the team's success is your success. It also means that you succeed by helping other members of the team to succeed.

The result?
Decisions that are not "mine" or "yours" - but rather better solutions.
Branding demands commitment; commitment to continual re-invention; striking chords with people to stir their emotions; and commitment to imagination.

We are here for that, we are here for you.