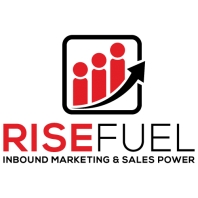 What is Inbound Marketing and How Can It Help You Grow Your Business?
Inbound marketing
positions your company and your brand as the go-to experts in your area of specialization. It draws prospects in, demonstrates your experience and expertise, and gradually leads them to the conclusion that your company, product, or service is the one that they need.
Attract and Convert New Customers
Websites
that generate leads and sales are designed strategically to attract prospects and convert them into customers. Good websites are built with the user in mind. Is your website easy to navigate? Can visitors find what they're looking for? Is your site easy to use on a variety of devices? Are there strategic calls-to-action that will prompt the visitor to learn more, download information, call, or make a purchase?
How
SEO
Generates Business
Think about how many times a day you type a term or phrase into a search engine like Google, looking for information or something you need to buy. It is how you find a local barber with open appointments, decide where to eat, or settle a dispute about who won the 1945 World Series (Detroit Tigers!). Now think about how often you scroll past the top 5 results or even jump to the second page of results. Statistically speaking, only 50% of people go past the first three results, and a mere 9% visit the second page of search results. Beyond the second page, the percentage of visitors plummets. If your site is stuck on the second page or below for the terms your prospects are search for, those individuals aren't going to find it. SEO can ensure that your site appears on the first page of results when customers search for keywords that you're targeting.
Pay-Per-Click Management
Pay-Per-Click advertising, like AdWords and social media ads, is a powerful tool, but it's one of the most challenging to master. Without a comprehensive strategy behind what you're doing, you'll waste a lot of money targeting the wrong keywords, audience, or message. The goal of PPC management is to maximize your PPC ad spend so that you're getting the best possible ROI. Utilizing strong SEO strategy only fuels this success to greater levels.