Website design and development company--abacusdesk.com, abacusdesk offers cheap Website Design , Development and web Promotion comapny - Affordable web Hosting, provides cost effective IT-solutions
Status

Private Company

Founded

2001

# Employees

30
Company History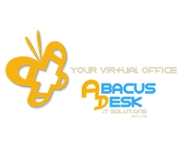 Abacus Desk IT Solutions was founded as Seagull Raceme in 2001 to create and deliver value-added enhancements as new age media. The company grew and flourished based on our programs' strengths and variety and our unparalleled attention to client and customer satisfaction. We currently assist over 250 clients, including numerous Public Limited companies. Flex Industries, GKN Driveline, Hero group, Escorts are few flagship brands trusting us for their needs.

We provide solutions that help unlock the power of Information Technology as a means to improve the efficiency and profitability of a company or organization. Headquartered in Faridabad Near National Capital Region Delhi, Abacus Desk employees work to create, implement, and maintain the right strategies for our diverse group of clients. Together, we build long-term, measurable customer loyalty through the development of value-added programs.

As our service and product offerings expanded, and business strategy evolved, we choose Resources to better reflect our new direction. Founded on the belief that quality and value are the driving forces in a technology-based economy, we have been, and continue to be, a leader. Our superior customer focus, and dedicated commitment to excellence, makes us the ideal choice as Your Outsourcing Resource. Capable of handling even the most demanding business projects, we pride ourselves on getting the job done, on-time and on-budget

We can help to keep your company competitive by providing unique products and services, customized to your particular business needs. Our ability to adapt to ever-changing requirements, as well as master new technologies, keeps us ahead of the pack. We can do the same for you.

Professional Services has gotten a bad name, conjuring up endless meetings, complex white board diagrams, and boring clip-art powerpoint presentations. Other than generating much business for airline and hotel industries; it often yields almost nothing but invoices. Abacus Desk realizes that most "consultants" today are the same "middle management" of yesterday, in search of a new company to seek refuge. Abacus Desk is different. We provide our Professional Services inclusive of a solution set to ensure the success of the project. Although our expert team is available for consulting engagements, it is not our core business model. Abacus Desk's offering is about more than just technology. It is about creating a clear, strategic advantage that will benefit your organization, as well as your employees, customers, partners and suppliers. Abacus Desk assists in developing new ways of working that include innovative strategy, process, organization, and system integration. At Abacus Desk, e-Business is about creating real, not perceived, value.

Choosing Abacus Desk as your e-Business Team Leader delivers robust business models that engage all aspects of a 21st century business. Employing consultation, technical design, and systems integration, Abacus Desk goes beyond technology to help you improve business value at every level. e-Business can help you find your competitive advantage and improve and strengthen relationships with your customers, clients, business partners, and staff.