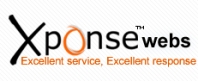 "Sometimes you just can't do it all alone.."
Business has become much more complex and tougher. More information to keep up to date ... Thousands of applications to manage…. And most of the companies are running with very lean resources. Everyone seems to be demanding more from you. Companies all over the world are experiencing similar problems.
"Xponse is here to lend you a helping hand in meeting your business and technological needs."
Founded in 2002, Xponse Technologies Limited specializes in providing business solutions for clients in the IT industry. Our vision is to become the best-in-class provider of integrated business and technological services to our clients enabling them to effectively compete in the fast changing IT industry. We promote ourselves as an integrated information technology consulting and software development company, providing high-tech solutions for complex business systems, which involve a variety of technologies. The solution may involve an individual, a team or a process.
As a company we are committed to provide superior service to our customers by understanding their business and industrial needs and applying information technology to enhance their competitive advantage. Based on the principles of establishing long-term relationships with both our clients and consultants, we have developed a project methodology based on real world experience, designed to achieve successful completion of the projects. Xponse creates the environment that achieves consistency and reduces the risk from project execution.
Through our client-driven approach we strive to fully meet our clients' specific technical needs, keep them abreast of changing technologies and pro-actively assemble the industry's top professionals to create best-in-class project teams.