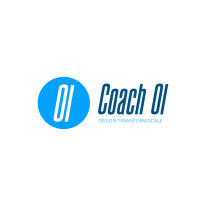 Coach OI sells
Team Innovation Kits
, which introduces a highly effective, radically simple, Silicon Valley innovation concept, we call "Organizational Innovation."
It helps managers become innovation coaches, driving bottom-line value by finding better ways to work.
Our hypothesis is that organizations understand, that if they can be more innovative, they will achieve better results. Examples of supporting data include:
1. In 2019, 55% of company leaders participating in PWC's 22nd Annual Global CEO Survey claimed "We are not able to innovate effectively," which placed that skill gap on top of the list.
2. The 2020 C-Suite Challenge Report, published by the Conference Board, listed "building an innovative culture" among top-three most pressing internal concerns of 740 CEOs surveyed globally.
Fortunately, we developed coaching products and digital systems to address these problems!
Buy the Team Innovation Kit
here
.
Read the book "Organizational Innovation" to learn more on Amazon.com
here
.
Visit the
CoachOI.com
website for more info.