1955 Capital is a venture capital firm with it's headquarters in Los Altos, CA. It invests in technologies developed in the Americas and Europe that can help solve China's and the developing world's challenges in areas like energy & environment, food safety & supply, health & education, and sustainable manufacturing.

With over a decade of experience investing in these sectors at leading global firms like Khosla Ventures and Lightspeed Ventures, Chung has experience in identifying technologies with significant impact potential in developing countries and supporting entrepreneurs in developing mutually productive partnerships. The firm is based in San Mateo, California.
Status

Private Company

Founded

2015
Company History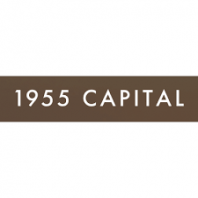 The firm was founded by Andrew Chung, a former general partner at Khosla Ventures, with investing experience in these sectors and exposure to commercializing numerous technologies in China and other regions. The private equity company was founded in 2015 and focuses on the energy and environment, health and education, food safety and supply, emerging technologies, and energy and environment sectors. 1955 Capital has raised a total of $200M in funding. It has 2 companies in its portfolio, and its first investment was made in 2016. The firm has an estimated revenue of less than $1m.