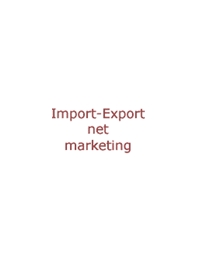 A high-end search engine optimization, Internet marketing and web design company. SEO2India offers effective Search Marketing services. Search Engine Marketing directly targets a company's ROI. And seeks to target specific audiences or improve a company's market reach for a target audience.
SEO2India uses aggressive link popularity building services that also target known and proven links that help websites rank on the major search engines as well as offering direct traffic to websites.
With a philosophy that all websites need...
1) To Get visitors to the website (Traffic).
2) To Keep them on the website (STOP Method, easy to find products or services target specific products).
3) To Give them a reason to come back (Newsletters, Tutorials, Business Guides, News, Business Information, Special Sales, Get Free help, etc.).
...and the ability to generate ideas and strategies that offer solutions directly related to your company's website.
SEO2India is an effective marketing company and our services will empower your website to a new level.