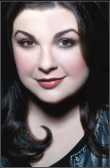 The Mirror Mirror Imagination Group is a creative think tank and strategic marketing company, specializing in beauty, fashion, lifestyle and other high-concept enterprises. We focus on innovative solutions to the marketing problems of business, and we develop products that reflect the needs and desires of today's consumers.

Our team of beauty and lifestyle futurologists work in partnership with clients to approach problem solving with new perspectives. We encourage nonlinear thinking to achieve results that are original, creative and strategically on target.

We are successful because of our amazing track record of spotting emerging trends and applying them to the needs of client companies. This enables our clients to anticipate consumers' wishes and get to market with cutting-edge imagery and products.

The breadth of our imagination team enables us to provide a full range of creative marketing services, including new product development, innovative CD ROM and web site designs and production, competitive analysis, marketing communications, packaging design, positioning, copywritting, merchandising, promotions and event planning. We also publish our exclusive Crystal Ball Trend Reports(tm), one-of-a-kind trend reports that translate shifts in consumer attitudes into predictions for the future using our exclusive trendthink(tm) process.
Status

Private Company