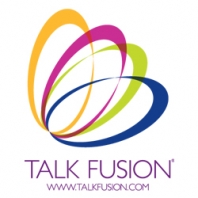 Talk Fusion (www.talkfusion.com) is a rapidly growing company providing an extensive range of high-technology Video Email services. Introduced in 2007, Talk Fusion Video Email Product Packages are marketed person-to-person by Independent Associates in 50 US States and over 80 countries around the world.
Status

Private Company

Founded

2007
Company History
In the early morning hours of November 2004, Bob Reina, Talk Fusion's Founder and CEO, was in North Carolina visiting family. He was about to become the Founder of Talk Fusion, but he did not know it yet. At that moment, all he knew was his wheels were turning with endless possibilities.
It all started with a 10-second video of a dazzling mountain home Bob wanted to email to friends. But America OnLine said it was impossible;the video file was too big. But Bob knew otherwise. He called his IT genius, Dr. Jonathan Chen, who said it was possible. Inspiration was taking shape.
How many people would love to send crystal-clear Video Emails to their friends and family? No more missing a baby's first steps, cherished vacation memories or a best friend's wedding. How many businesses around the world would like to communicate better with their customers? Wow! The wheels were really beginning to turn. Bob had goosebumps and not from the cold weather.
It was as if someone had turned on a light. Bob searched the Internet, high and low, looking for someone else doing this. Bob had a "why hasn't anyone done this before?" moment, and because he knew network marketing inside and out, he had the best vehicle to get the product to a global marketplace.
In his many years in the industry, Bob had seen it all. Every product had the best of intentions but most fell short. Bob had racked his brain for something different; something better; something totally unique. He found it in Talk Fusion.
Entirely original, Video Email is an untapped global goldmine. At Talk Fusion, "superb" is the only option. Bob believes in going on vacation; just not while inspiration is flowing.