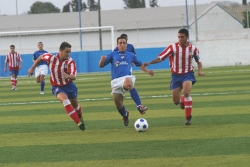 Austin, TX, June 06, 2006 --(
PR.com
)-- TigerTurf International, one of the world's largest synthetic turf manufacturers, announces its status as a Licensee to the FIFA Quality Concept.
Having met stringent quality guidelines posed by international football's governing body, TigerTurf is now producing its approved pitches for high level competition and training worldwide.
"We're thrilled to bring our global innovation and manufacturing resources to the FIFA One- and Two-Star levels," said Graham Vivian, TigerTurf's international director and company founder. He said the company already produces hundreds of football fields yearly, along with systems for nearly every sport on grass.
"Our product line includes customized solutions to address specific customer needs and systems that have met exacting standards by FIFA, FIH, IRB, ITF and World Bowls," said Vivian.
Charles Fleishman, director of recently launched TigerTurf Americas (a subsidiary of TigerTurf International), said the company has been successful at meeting governing bodies' stringent demands and at customizing solutions because of its R&D and manufacturing strengths.
"Our technology is shared throughout our family worldwide, and now our customers in both Latin and North America will have even more choices," said Fleishman, referencing TigerTurf's breadth of facilities. (TigerTurf surfaces are manufactured in nearly every continent).
"We deliver our 'recipes' to manufacturing facilities in market, where the technology is translated into product for timely delivery and better value," he added.
TigerTurf International's first FIFA One-Star system was installed earlier this year in Milton Keynes of the United Kingdom.
About TigerTurf International
TigerTurf International is one of the largest synthetic turf manufacturers in the world, with headquarters in Auckland, New Zealand, and wholly-owned subsidiaries in Australia, the United Kingdom, Germany and the Americas.
The company owns several manufacturing facilities, some with ISO 9000 Certification. In areas where the company has not yet established manufacturing plants, TigerTurf contracts with select partners held to stringent Quality Control standards.
TigerTurf develops customized and standard turf solutions for soccer, American football, field hockey, tennis, golf and numerous other sports. The company also produces landscape products. Numerous TigerTurf surfaces are recognized by FIFA, FIH, ITF, IRB and World Bowls.
###