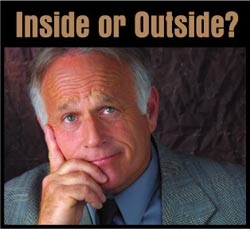 Chicago, IL, June 13, 2006 --(
PR.com
)-- Adding real value to B2B marketing programs is an increasing challenge for manufacturers, industrial companies and similar organizations. Just as B2C marketers are looking for new methods to reach consumers – such as podcasts, blogs, or event marketing – B2B companies are looking for ways to cut through the clutter to reach decision makers.
"Changing economic times require that manufacturing businesses remain savvy about marketing. Customers have become increasingly sophisticated and expect a higher, more professional level of quality from their suppliers' marketing efforts," says Norwin Merens, managing director of NM Marketing Communications, a full-service integrated marketing firm in the Chicago area.
According to a recent survey published by the Institute for the Study of Business Markets (ISBM), the top challenge of B2B marketers is to better understand customer needs, segmentation and opportunities to add real value. Focusing on the customer's perspective can provide real dividends.
"We revamped the website for one of our clients, an industrial plating and finishing company, by analyzing the specific search terms that customers used when conducting web searches," explains Merens. "These services or finishes were then used prominently on the home page, leading to a 20 per cent increase in leads and sales."
Media Sources Shifting
Understanding customer needs also requires a better understanding of how they receive information in today's market. While trade journals have been a staple of industry information for B2B marketers, the Internet is changing the way customers acquire information in ways other than searches.
A study conducted by Outsell Inc., a market research firm, found that online press releases viewed on sites such as Google News, Yahoo News and others have overtaken trade journals as the top information source for IT and knowledge personnel. While this group is admittedly "early adopters" of technology innovations, the trend is clearly moving toward higher levels of electronic distribution.
"We've helped several clients achieve significant gains by branching out from more traditional media approaches," says Merens. "For example, one major industrial association increased requests from OEMs for bids from members by more than 15 per cent by changing its mix of online and print advertising."
Reaching Your Objectives
As a result of the increasing sophistication of marketing programs, manufacturing organizations now realize that effective marketing requires expertise across a variety of disciplines. There are several options to achieve these marketing objectives, including adding internal staff, hiring a variety of independent consultants or using a full-service advertising/marketing agency.
Whether choosing an ad agency or hiring internal marketing people, manufacturing professionals should always ensure that their potential colleagues either already have an understanding of the industry, or appreciate the importance of developing one, through market research or tapping into the expertise of manufacturing professionals.
If an ad agency or marketing professional claims to have experience with manufacturing clients, do not be afraid to ask for samples of their work and examples or case studies of campaigns they developed dealing with specific issues or focused or achieving specific objectives. However, keep in mind that finding smart, strategic marketing and advertising professionals who develop creative solutions to meet their clients' business needs is better than finding bread and butter professionals with the right specific experience. In fact, marketing professionals without direct experience may question things industry insiders take for granted, or they may bring crossover ideas from another industry that have yet to be attempted in your industry.
Whatever choice you make, be sure that the proper focus is placed on understanding your customers their needs, preferences, characteristics and tendencies. Your peers are focusing on the customer, according to the ISBM data, and your marketing program needs to emphasize the right mix of tactics to get results that will justify the investment.
About NM Marketing Communications
NM Marketing Communications is a Chicago-area B2B agency specializing in industrial, service and association clients. For more information, visit www.nmmarketingbiz.com.
###