Breederville.com - Online Animal Auctions
Imagine an old fashioned county fair, a wildly popular internet auction site, and Noah's Ark all rolled into one. Has there ever been a special animal you wanted to buy, sell or design? Now there is an internet community especiallly for you! Breederville.com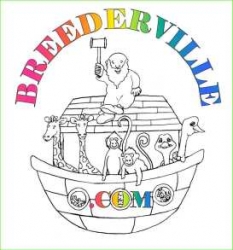 North Brunswick, NJ, May 18, 2005 --(
PR.com
)-- Welcome to Breederville.com Online Animal Auctions!
The internet is far more than porn, spam and spyware. Although there is plenty of garbage out there, the good far outweighs the bad. The 'killer app' for the internet is information. It may be news, health information, weather, hardware drivers or game reviews. The type of information is not what matters; availability, accessibility and specificity are what is important.
An example of specialization of the net is Breederville.com. Breederville is a fledgling site intended to provide information and resources for those interested in breeding, animal productions, sales, buying, animal welfare, preservation, and rescue.
The vision of Breederville.com is to extend a helping hand to the small to medium 'mom and pops' as they buy and sell animals. The primary method of connecting buyer to seller is through an online Auction. The auction board provides nationwide direct marketing for those who would not otherwise have access to that kind of resource.
We have completed the framework for what promises to be the worlds largest independent animal community with more yet to come :)
Contact:
Lisa Ostella
866-954-5625
www.breederville.com
###