Inspiring Words by Former P&G CEO John Pepper as He Tells Story of Creation of the Company, Pixar. Launch of New Guest Column Series for Lincoln Maly Marketing.
Lincoln Maly Marketing, a Cincinnati-Ohio marketing & PR firm, has launched a new series of monthly guest columns as part of the lincolnmalymarketing.com website with a stirring first guest-authored piece by John Pepper. Mr. Pepper, the former P&G CEO and current non-executive Chairman of the Board of Disney, writes about the creation Pixar, producers of "Toy Story," "UP," and "The Incredibles."
Cincinnati, OH, July 02, 2009 --(
PR.com
)-- Lincoln Maly Marketing, an integrated marketing, media relations, PR and corporate communications firm, has announced that the Cincinnati-based company has introduced a new series of monthly guest columns as part of the www.lincolnmalymarketing.com website with a stirring first guest-authored piece about the evolution of the Pixar company by John Pepper, former P&G CEO and current non-executive Chairman of the Board of Disney. Mr. Pepper's column is titled, "If You Can Dream It, You Can Do It".
Lincoln Maly Marketing principal, Joanne Maly explained, "The guest column concept offers selected persons of true vision and leadership a forum to share their own personal passion - a passion that perhaps ties into their own business experience, but also reveals the unique personality of that person and taps into a reader's own heart."
In Mr. Pepper's inspiring guest column post, he tells a story involving the Walt Disney Company, in particular Pixar, the producer of many great films, including 'Toy Story', 'The Incredibles', 'Finding Nemo', 'A Bug's Life', "Cars', and most recently, 'UP'.
Mr. Pepper writes about the vision, obstacles and persistence of John Lasseter, Ed Catmull, and Steve Jobs when creating the Pixar company. In his column, Pepper explains, "The creation of Pixar is all about 'a dream' and the persistence and conviction of the people involved that they could make that dream come true; that they could 'do it.'"
Maly commented that John Pepper's column captures the very essence of what the Lincoln Maly Marketing' website's guest column series concept is intended to be.
"The featured monthly guest columns will be written by persons who inspire others, and who have inspired me, to 'make a difference.' Whether that difference is to encourage others to be generous, creative and innovative; to use business acumen to help others in need; to encourage the artistic side in each of us; or to recognize the imaginative, the resourceful, and the out-of-the-box idea generators, my hope is that the guest columns will inspire, motivate, and incite energy, ideas, leadership, excellence, risk-taking and action in readers," said Maly.
Maly continued that she perceives the guest pieces to be different from blog entries, white-papers, or magazine articles, and explained that "the columns are (1) a personal message (2) from a truly awesome person (3) who I see as an example for others in business and in life and, who, with their story, will (4) touch a reader's soul and inspire them."
Confirmed future guest columnists include submissions by Lisa Raterman, owner of LARaterman & Associates, a non-profit consulting firm; Elaine Suess, president of Beyondbeing Marketing Communications, and also current president of the non-profit organization, IMPACT 100; Joan Fox, president of Eagle Inspiration Training & Development and author of 'Sir Vival-Customer Service Under Seige'; and Roxanne Qualls, current member of Cincinnati City Council and former Mayor of Cincinnati. Additional columns in discussion with guest authors include pieces written by leaders in the areas of innovation, entrepreneurism, marketing, the arts, and education.
About Lincoln Maly Marketing
Founded by veteran marketing strategist, Joanne Maly in 2008, Lincoln Maly Marketing is a Cincinnati, Ohio-based marketing and corporate communications firm specializing in strategic marketing counsel, planning and execution; laser-focused corporate communications; dynamic social media implementation; and successful PR and media relations campaigns.
Lincoln Maly Marketing blends extensive expertise, solid talent, a thirst for creativity, and long-standing relationships to achieve outstanding client results.
The Lincoln Maly Marketing company site can be viewed at www.LincolnMalyMarketing.com
The company's 'Simply Said' blog can be viewed on the company website at www.LincolnMalyMarketing.com/blog/simply-said
###
Contact
Lincoln Maly Marketing
Joanne Lincoln Maly
513-321-4007
www.lincolnmalymarketing.com

Contact
Multimedia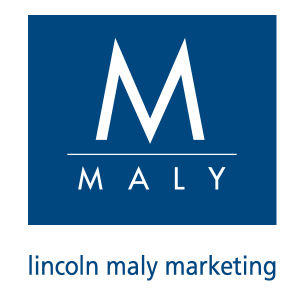 Lincoln Maly Marketing is a Cincinnati, OH marketing and corporate communications firm specializing in strategic marketing counsel, planning & execution laser-focused corporate communications, dynamic social media implementation, and 'electric' PR & media relations campaigns. Principal: Joanne Maly