Brownies for the Boss on Bosses Day?
Management expert Karla Brandau recommends ways you can build a positive working relationship with your boss and give substantial gifts that cost nothing on Bosses Day.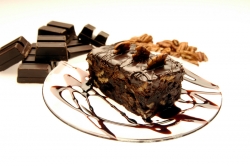 Atlanta, GA, October 13, 2006 --(
PR.com
)-- Don't make brownies. Don't buy flowers. Give gifts that make you brownie points and buy you prestige for Bosses Day on October 16th. Give the free gifts of integrity, optimism and hard work. Then add value to everything you do, recommends management expert, Karla Brandau, president of Karla Brandau & Associates.
"Articles and information on what employees can do to improve their working relationship with their boss deal mainly with the negatives," says Brandau. "Articles abound in how to manage the bossy boss, the micromanager, the tyrant, the bully, or the scoundrel who promotes your ideas as their own. However, there are several key things you can do that will build trust and put you in line for a pay raise or a promotion."
The three most important things Brandau recommends to improve your relationship with your boss on October 16 are:
1. Give the boss a break. If your boss seems grumpy, don't take it personally. Try to discern why the boss is having a bad day. What went wrong? Is the project off schedule? Did the shipped product get lost? There are literally hundreds of things that can make a boss have a bad day and often there is something significant you can do to relieve the pain.
2. Be optimistic. Don't be the negative person in the office that everyone runs away from. Be the person that compliments, smiles and says the old-fashioned words, "Please" and "Thank you." Reframe the negative to the positive and watch how popular you become.
3. Have integrity. Come back from breaks on time, don't use the company 800 line for personal calls, admit your mistakes and take responsibility to fix them, do what you say you will do, meet your deadlines and tell the truth. These gifts of integrity are priceless.
The last suggestion Brandau has is to keep a jar of fun-size candy bars in your desk drawer. When your boss seems tense, tired or cranky, offer him/her a Snickers, Pay Day or Reese's Peanut Butter Cup.
Studies show that success in business is now more than ever influenced by positive social interactions and experiences and that applies to the boss/subordinate relationship. For more tips and techniques on improving the relationship with your boss, go to
http://www.karlabrandau.com/newkarla2/articles/bossesdaytips.htm
###
About Karla Brandau and Associates
Karla Brandau and Associates is an Atlanta-based consulting firm that produces organizational culture change in the areas of leadership, teams, customer service and productivity. Karla Brandau, president, is the co-author of Ready, Aim, Improve and the author of "Wake Up The Winner Inside." She is available for keynotes and workshops at your next meeting or convention. To contact Karla for interviews, call 770-923-0883.
Contact
Karla Brandau & Associates
Karla Brandau
770-923-0883
www.KarlaBrandau.com

Contact