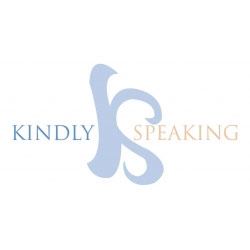 Dallas, TX, February 12, 2007 --(
PR.com
)-- Share your good deeds on KindlySpeaking.com, a unique website devoted to kindness, during Random Acts of Kindness Week, Feb. 12 through 18.
Just look at some of acts of kindness in recent weeks, such as New York's Wesley Autry's dramatic jump onto the tracks to save a man from getting run over by a New York City subway car. Or Plano, Texas' Steve Harvey who warned his team to get out of the way of an out of control car careening toward this teenage soccer team, then came to the rescue of the car's drive.
KindlySpeaking.com (http://www.kindlyspeaking.com) is encouraging Good Samaritans to use its site to create tributes using words, as many as 10 photos, and an array of colorful backgrounds to honor someone who has performed good works. A KindlySpeaking.com tribute can also be used to celebrate the good people in our lives on occasions such as birthdays, weddings, anniversaries, military honors, and sports victories. Memorial tributes for the death of a loved one can also be created. The tributes can then be shared with friends by email.
Random Acts of Kindness Week focuses on the spirit of heartfelt goodness. It provides an opportunity for individuals, and groups, such as schools, businesses, community groups and churches to create more kindness in the world. A KindlySpeaking.com tribute can spread the news of good deeds as an example for others to follow.
The website was started by Dallas couple Jane and Neil Foote, who gave his wife a kidney at a time when such organ donations were relatively rare.
Unlike other sites, KindlySpeaking.com is solely about being kind. The site is monitored for lewd photos and inappropriate language.
KindlySpeaking.com is easy to use. First, select one background from among dozens of beautiful designs and then add words. Next, choose from more than two dozen specially written paragraphs describing various characteristics of the honoree, such as courageous and hard-working. Or you can write your own prose. Then upload as many as 10 photos that recall the hard work and special times that made the honoree special. Create lasting online tributes that can be shared with loved ones around the globe. Friends to whom you send the tribute can even contribute their own kind comments about the honoree. Others to whom you have not sent the site, cannot access it, keeping it safe and family-friendly.
Two packages are offered: the 'premium' allows visitors to create a tribute with a colorful background, ten (10) pictures and words (up to 2,000 characters) for only $12.99; a 'basic' package offers a simple background with fewer words and five pictures for $9.99. The site accepts all major credit cards: VISA, MasterCard, American Express and Discover Card.
For more information about the website, contact Neil (neil@kindlyspeaking.com) or Jane Foote (jane@kindlyspeaking.com).
###