Share the Wealth: Summit Investment Management Takes the Hassle Out of Charitable Giving
New Program automates giving form investment gains, provides all necessary documentation.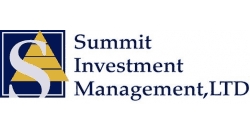 Milwaukee, WI, March 23, 2007 --(
PR.com
)-- Investors who want to make a difference with the nonprofits they support now have an easy-to-use tool. Summit Investment Management announced a new program that allows investors to share a portion of their gains with charitable organizations, with the firm providing all the necessary documentation for tax purposes. This innovative program, called Summit Charitable Advantage, allows clients to automatically donate a portion of their investment gains to the charity of their choice. By simply going to Summits website Investors can complete a form to enroll in the program. Each year, the amount of investment gains will be measured and 20% will be sent to charity. The donor will receive a receipt from the receiving charity and in most cases will be able to deduct the donation for tax purposes. This process is designed to simplify charitable donations and avoid the year-end scramble for calculations, deductions and receipts. Summit investors can share their resources as they earn them, with seamless tracking and accounting.
This program will provide a win/win solution for both donors and charities. "Donors can donate generously when they can best afford to. Charities will be able to build a growing and recurring source of revenue while providing their members access to professional money management. Automating the process makes it easier for everyone," said Thomas Czech, President of Summit Investment Management, Ltd.
In conjunction with the Summit Charitable Advantage pledge program, Summit Investment Management has created four Lifestyle Portfolios that combine Summit's proprietary quantitative stock selection process with Exchange Traded Funds (ETF) to provide broad diversification. These portfolios include a range of stock and bond allocations to match an investor's risk profile.
For more information contact Summit at 800-518-0945
###
Contact
Summit Investment Management
Joe Hickey
414-291-4488
www.suminvest.com

Contact