ESS Data Recovery Announces New iPod Repair and Recovery Service
Broken iPod? ESS Data Recovery Announces new iPod Repair and Recovery Service.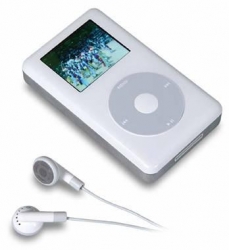 Pleasanton, CA, October 25, 2005 --(
PR.com
)-- Broken iPod? All is not lost with ESS Data Recovery's cost-effective iRetrieval solution!
ESS Data Recovery has announced its new iRetrieval data recovery service for iPods which have sustained significant data loss.
The service is the first data recovery solution designed for the iPod. Customers send their iPods to one of ESS Data Recovery's locations where the drive's information is recovered and returned; the iPod's hard drive and other parts are replaced, if necessary, repairing the unit to a completely usable condition.
iPods, in addition to their main use as an mp3 player, are commonly used by their owners to store vast amounts of data, including pictures and business documents. Data loss problems arise when iPod hard drives fail, making important files inaccessible.
Fortunately, ESS has developed special methods for recovering data from iPods using the company's patent pending Mediasafe© technology. The success rate of the new service is exceptionally high.
"The way iPod drives are built, there's not much of a chance that the data on the drives could be physically destroyed," said ESS Data Recovery engineer Nathan Wright. "Even in cases where an iPod's been dropped several stories or thrown, we've been seeing completely successful recoveries nearly every time."
The new service differs from other data recovery programs in that the cost is better suited for consumers, and includes a full repair of the original unit. Pricing starts at $290 for 10-40 GB iPods, and may even be less for other models.
"The iPod is quickly becoming the most important music device for the new millennium," said ESS CEO Ben Carmitchel. "We're hoping that this service is viewed as an alternative to painful data loss."
ESS has been in the data recovery field since 1997, and is considered one of the leaders in the industry. Their past clients include Sprint, Sony Ericcson and NASA.
More information is available at ESS's website,
http://www.essdatarecovery.com/ipodrecovery.asp
###
Contact
ESS Data Recovery, Inc.
John Krane
1-800-237-4200
www.essdatarecovery.com
Ph. 618.654.3553 ext. 241

Contact