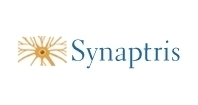 San Jose, CA, November 09, 2005 --(
PR.com
)-- Synaptris, Inc. a leading provider of enterprise reporting solutions today announced the release of IntelliVIEW Designer 3.0, a product that is slated to add significant power into their IntelliVIEW suite of products. IntelliVIEW Designer 3.0 will be unveiled globally to all customers, media and analysts.
The Designer is an integral part of the IntelliVIEW suite of products, using which report developers can create presentation-quality, preformatted and highly interactive reports with ease. These reports can be published over the web for easy distribution and application integration or be integrated with Synaptris' enterprise reporting solution – Synaptris Reporter. The new version sports a slick and intuitive reporting IDE as well as an improved charting engine in addition to several other new features.
Shiv Kumar, CEO of Synaptris said, "We're extremely pleased with this new release, especially since a lot of customer feedback and research has been incorporated into the release. The release has several new features as well as crucial improvements [as compared to the old version] – the GUI is more intuitive and easier to use, charting and security has been beefed up, streaming of large datasets is completely stable, rendering of local language data is supported." He added, "And as with all our products, ease-of-use has been the design priority, so that even complex reporting operations can be performed using just drag-&-drop actions."
The new features include:
· Binary file format - supports very large datasets
· Unicode & Locale support
· Improved charting in both grid and freeform reports
· Support for binary data, such as images
· Robust Query Builder with native Oracle API support.
· Improved output flexibility
· Intuitive IDE for generating complex reports
A fully functional evaluation copy of IntelliVIEW Designer 3.0 is available for download from
http://www.intelliview.com
and comes with full email and telephonic support.
About Synaptris, Inc.
Synaptris is a software products company operating in the information space. Synaptris helps business generate 'actionable information' from the silos of data, through its award wining, easy to use reporting technology. Their end-user driven focus towards product development is helping customers effectively manage information needs in an uncomplicated, user-friendly manner.
Based in San Jose, California, Synaptris has over 2000 customers and 170000 licensed users spread across 40 countries for its suite of products. Synaptris has an active presence in USA, Singapore, UK & India.
Visit
http://www.intelliview.com
or call 1-866-99IVIEW to know more about Synaptris' reporting solutions for RDBMS.
###