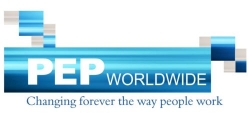 Fallbrook, CA, December 07, 2012 --(
PR.com
)-- Our work, where we spend so much time, is an important place to invest energy implementing the 2013 Time Management Improvement New Year's Resolutions. An event, such as the New Year, is a perfect time to change habits to work smarter-not harder and get more of the right work done in less time, with less stress.
Continuing an eight year tradition, PEP®worldwide-USA, a partner in the global consortium that developed the PEP® Program, ePEP® online learning, PEP TALK®, and the 12-year-running White Collar Productivity Index (WPI)® has asked its clients and associates around the world to share "What's on your list of Time Management New Year's Resolutions to help improve your personal effectiveness?"
PEP®worldwide's 2013 Top 13 Time Management Improvement Resolutions are:
1. Do Not Multitask - It Wastes Your Time.
2. Do Not Multitask - It Creates Stress.
3. Do Not Multitask - You Will Make Mistakes.
4. Dedicate the first 45 minutes of your day to a major priority before opening email.
5. Your Calendar should be populated with every event that will take up your time.
6. Do a Weekly Review Action Plan (WRAP) every Friday to know what is happening next week and have peace of mind over the weekend to enjoy your personal and family time.
7. Practice the 4Ds:
- Do It: Get things done "now" which take less than 5 minutes.
- Designate It: Schedule all of your time usage on your electronic calendar.
- Delegate It: Pass on work, with instructions, to others to do as required.
- Discard It: Items with no value should be deleted or put in a recycle bin.
8. Use the Task/To-Do function to remember things downstream with no time allocation.
9. No Scroll Bar in your In-Box at the end of the work day.
10. Have an excellent Subject Line for every email so that it is clear what is in a particular email.
11. Use PEP's Project Implementation Plan (PIP) form to effectively plan out your projects.
12. Do the "Worst Thing First" to reduce procrastination.
13. Set Outlook/Notes to open in Calendar mode first, not email, at the beginning of your work day.
According to Lynn Sherman, President of PEPworldwide-USA, "Multitasking is on everyone's mind. It is a GLOBAL issue — one that needs to be clearly identified and curtailed. It's such a serious problem that we have dedicated the first three (3) slots of our TIME MANAGEMENT IMPROVEMENT RESOLUTIONS to this 'problem child' habit. Multitasking needs to stop. The loss of productivity is overwhelming. Our resolutions for 2013 are simple in nature. One has to stick with them in order for them to become everyday habits and routines. Changing behavior is what it takes, and these proven, common-sense resolutions will help people improve their personal effectiveness and productivity."
For helpful tips or copies of the PIP, WRAP or 4D PEP forms contact lynn.sherman@PEPww.com.
PEPworldwide clients include Astra Zeneca, EY, Harris Bank, HP, Kraft Foods, Merck, Toyota & Wrigley.
Source: Bary Sherman bary.sherman@PEPww.com 760.731.1400