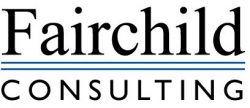 Boston, MA, March 22, 2013 --(
PR.com
)-- This week's celebrations in Florida at the BCI North America Awards 2013 paid tribute to some of the finest talent in the BC industry in North America. The Awards were celebrated during Disaster Recovery Journal (DRJ) Spring World 2013, one of the World's Largest Conferences dedicated to Business Continuity and Disaster Recovery.
The BCI North America Awards recognize the outstanding contribution of business continuity professionals and organizations living in or operating in the North America Region, including USA and Canada.
The winners were chosen by an independent judging panel.
Aaron Callaway, Managing Director, Fairchild Consulting, was awarded Business Continuity Management Consultant of the year 2013, sponsored by DRJ. Aaron has 17 years of consulting and information technology experience.
About Fairchild Consulting: Industry leader focused on Business Continuity, Disaster Recovery, Information Security, and IT Service Management. If you would like more info please email more.information@fairchildconsult.com or view more information at www.fairchildconsult.com