Zig Ziglar's Legacy Continues with Mike Rodriguez as a Ziglar Certified Speaker / Trainer
Mike Rodriguez has joined the Ziglar team as a Certified Legacy Trainer to carry on the legacy of Zig Ziglar.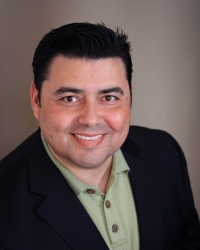 Frisco, TX, April 08, 2014 --(
PR.com
)-- Ziglar, Inc., a Plano, Texas-based company, graduated 19 Ziglar Certified Trainers. Ziglar is proud to announce that Mike Rodriguez, a resident of Frisco Texas, has joined the Ziglar team.
After some fifty years of traveling the globe, sharing his messages of hope and inspiration, Zig Ziglar has a following of millions from around the world. This class included advocates from as far away as Russia and China and others from across America, from Colorado to Florida.
Ziglar Legacy Certified Trainers have been personally impacted by Zig Ziglar and his teachings, and seek to carry on his legacy by teaching and training his life-changing materials. They are selected by the Ziglar family. This training program is hosted and led by Ziglar's family, Tom Ziglar, Chairman and CEO of Ziglar, Inc., and Julie Ziglar Norman, Vice President of Ziglar, Inc.
To take advantage of the expertise of Mike Rodriguez to bring Ziglar-inspired material to your business or organization, contact him toll free at 844-MIKE ROD or Info(at)Legacy-Performance(dot)com.
www.Legacy-Performance.com
Ziglar, Inc., is a premier training company established by the late Zig Ziglar, author and motivational/inspirational speaker for over 50 years. The Ziglar family is committed to continuing the legacy left by their founder and extremely excited about promoting Zig Ziglar's life's work through these outstanding Zig Ziglar aficionados.
Contact
Legacy Performance Group
Bonnie Rodriguez
844-MIKE-ROD
www.Legacy-Performance.com

Contact