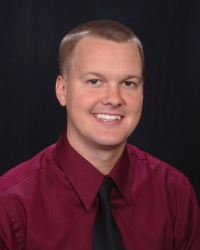 Indianapolis, IN, June 21, 2014 --(
PR.com
)-- Tyler Halcomb recently earned his degree in Business Administration from Ball State University. A true entrepreneur at heart, Tyler became a licensed real estate agent during his junior year at Ball State. He spent college summers learning the real estate business by working as an Administrative Assistant for The Halcomb Group Real Estate Team.
"Our recent addition of Tyler Halcomb to our Keller Williams Real Estate Team in Franklin Township has allowed us more freedom and motivation to build our business. Although we have been able to help a lot of Franklin Township Homeowners in the past, this hire is providing us everything we need to expand," says Debbie Halcomb. "An expansion that includes the right Buyer Specialist will allow us to close even more Franklin Township homes for sale(along with other areas of Indianapolis and the surrounding areas)."
The Halcomb Group, a top team of Listing and Buyer Specialists under the brokerage Keller Williams Realty Indy Metro South, who recently received multiple awards for their real estate production, continues to build an expert team of agents.
In May 2014, The Halcomb Group was recognized in the Indianapolis Monthly Magazine as a Five Star Realtor Award Winner. This is an honor that The Halcomb Group has received each year since 2011.
Receiving such an award is significant to The Halcomb Group, as the Five Star award recognizes service professionals who provide quality services to their clients. "The Five Star Realtor Award means so much to our team because our clients and other vendors vote for us - all the way from home inspectors to title companies and everyone in between. It means a lot to our team to know that we are doing a good job for everyone," says Debbie Halcomb, Team Leader for The Halcomb Group.
Tyler has returned to Indianapolis after spending the past 4 years in Muncie at Ball State University. With his past two years worth of Real Estate administration experience, he holds a very strong understanding of the current market trends that can affect Buyers & Sellers. He closed his first deal within 3 weeks of coming on board and has already successfully written purchase agreements for several additional clients. He has confidently negotiated purchase agreements and inspection issues, and has helped many people sort through issues involved with gaining financing for a mortgage. "The Halcomb Group insists on a customer-first focus in everything it does and this is certainly a strength that Tyler possesses," says Clint Halcomb. "We are looking forward to seeing high production, professionalism, and leadership from Tyler."
The Halcomb Group encourages its licensed agents to undergo training and classes, and to stay up to date on market trends and cutting-edge technology.
Indianapolis residents that are interested in buying a home can contact TylerHalcomb@kw.com of The Halcomb Group for a
Free Buyer Consultation.
The Halcomb Group specializes in Franklin Township Real Estate.