Abiro Adds Bingo to its Mobile Casino
Abiro (www.abiro.com, wap.abiro.com) has added Bingo to its already broad and well-rounded range of casino games in its Mobile Casino service. Bingo has draws every 5 minutes with Jackpots six times a day.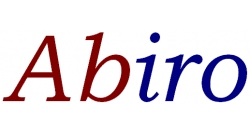 London, United Kingdom, January 19, 2006 --(
PR.com
)-- Abiro is a pioneer in providing a mobile casino, being active since mid 2005. The service has since its inception been offered to customers in the UK and utilizes strict methods for age and fraud control, to minimize risk of abuse. The reliability of the system has over time proven to be very high. Even when experiencing radio drop-outs, the game can be continued from where it was left off once communication is up again.
Game play is fully performed via a mobile phone. The user easily downloads the free casino application by sending an SMS with 'play away' to 80160, or downloads it via Abiro's WAP site at wap.abiro.com. Once the casino application has been installed, the user can choose from any of the games provided. There are no charges outside of the actual game play.
In total Mobile Casino offers Bingo, Fortune Teller, Nudge7, Slots, Roulette, Hi-Lo, Blackjack and Poker.
Anders Borg, CEO of Abiro explains: "In the beginning of 2005 the concept of a mobile casino was new and unproven, yet we had the strong conviction that this market has strong potential." Anders Borg continues: "There are already 100s of millions of phones with Java worldwide, so a lot of phones are enabled for these kinds of services, and playing games is an excellent way of killing time. Many in the industry believe the market for mobile casinos will bloom during 2006", Anders ends.
Mobile Casino is a partnership with MobVision.
See www.abiro.com/indexmc.php for more information about Mobile Casino.
Background Information
About the Abiro Service
For those not familiar with Abiro, here's a listing of services provided, all aimed at the mobile phone user:
Mobile Casino – A casino in your phone, for any moment when you want to kill time, on the bus, on the train, on the airport etc.
Mobile Fun – A very broad suite of mobile content covering Ringtones, Pictures, Animations, Themes, Videos, and not the least a wide range of exciting and low-cost Games (over 2000 from all the major providers!).
Mobile News – provides critical commentary on things happening in the mobile device industry, which now also has special sections about Skype and iPod. This service is complemented by a broad set of popular and always up-to-date news feeds accessible from a PC (without need for a special application) or a mobile phone.
Mobile Blog – Enables users to easily post text entries to Google Blogger from any mobile phone.
The Lab – A resource for the software developer, now covering also J2ME/MIDP, which is the main application platform used in mobile phones.
Further information about the services is provided at www.abiro.com. Each service is easily navigated, and instructions and possible pricing are available for them all. Access from a mobile phone is done via wap.abiro.com.
About Abiro the Company
Abiro started out as a consulting business at the end of 1999, then serving the mobile industry and corporations with guidance for technology investments and enabling of mobile access to Internet services. The company is now focusing on providing news and content services for mobile phone users.
More information about the company can be found at www.abiro.com/abiro.php.
###
Contact
Abiro
Anders Borg
+46705227644
www.abiro.com

Contact