Strathmore's Who's Who Honors Sabiha Hadi with Special Times Square Appearance
Sabiha Hadi, of Altrincham, Cheshire, United Kingdom, has recently been recognized by Strathmore's Who's Who for her outstanding contributions and achievements in the field of Management Consulting. In honor of her accomplishments and professionalism, Ms. Hadi's image will be projected over Times Square, New York, on August 13, 2014.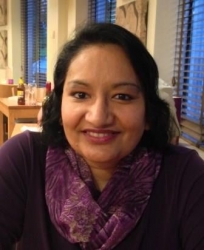 Altrincham, Cheshire, United Kingdom, August 08, 2014 --(
PR.com
)-- About Sabiha Hadi
Sabiha Hadi is Managing Director of Sabiha Hadi Consulting Ltd., located in Altrincham, Cheshire, United Kingdom. Ms. Hadi was born in Patna, India. She earned a degree in Business and Finance from Wakefield College. Her firm provides international management consulting and business financial management services. Ms. Hadi specializes in management accounting, department budgeting, account reconciliation and operating budgets. She has bilingual proficiency in Urdu and Hindi and working proficiency in French, Spanish, and Italian. Ms. Hadi's skills and expertise include event coordination, planning and management, variance analysis, accruals, fixed assets, as well as relationship building. Her previous roles include Management Analyst as Yorkshire Ambulance Service NHS Trust and Management Accountant at Robert Half International and Freightliner Group Ltd. Ms. Hadi is a member of the Chartered Institute for Management Accountants (CIMA) and Mid Yorkshire Chamber of Commerce. In her leisure time, she enjoys cooking, reading, gardening and charity work.
About Strathmore's Who's Who
Strathmore's Who's Who honors successful individuals in the fields of Business, the Arts and Sciences, Law, Engineering and Government. We honor professional men and women in all academic areas and professions based on one's position and accomplishments. Inclusion is limited to individuals who have demonstrated leadership and achievement in their occupation, industry or profession. The Times Square appearance is given to the individual who has demonstrated consistent excellence in their career. The visual celebration of this individual will be displayed on digital screens at the venerable and historical 3 Times Square, New York, one of the busiest and most high profile landmarks in the nation.
Contact
Strathmore Who's Who
Ann Marie Barone
516-997-2525
www.strathmore-ltd.com

Contact