John M. Lalli Has Been Recognized by America's Registry of Outstanding Professionals as a Lifetime VIP Member
John M. Lalli of Pearl River, New York has been selected as a lifetime VIP in America's Registry of Outstanding Professionals for his achievements and accomplishments in the field of Information Technology Management. He has also achieved recognition as the Bio of the Month of June 2016 and has been inducted into the America's Hall of Fame.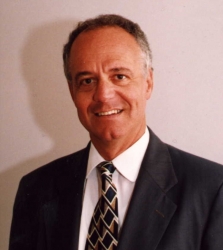 Farmingale, NY, December 09, 2015 --(
PR.com
)-- John M. Lalli was born in Mt. Vernon, New York. He graduated from the University of Notre Dame with a B.A., Cum Laude, in Economics and Management Sciences. His postgraduate studies were completed at the University of Notre Dame and Pace University in New York. Currently, he is the Chief Operating Officer and Managing Director of Blue Hill Data Services.
www.bluehilldata.com
Mr. Lalli has over 30 years of experience in information technology. He has been on both the corporate and managed services sides of the information technology business. Mr. Lalli served 26 years in Broadcast/Media/Entertainment with CBS, Inc. His last position there was Chief Information Officer. His major accomplishment there was to initiate a revenue generation shared business which contributed significantly to the bottom line which ended in a successful strategic outsourcing partnership. This was the first of a kind for a major television network. Before he joined Blue Hill Data Services he was the Executive Vice President of Infocrossing, Inc. where he was a key member of the leadership team that tripled the growth of the company leading to its acquisition by WIPRO. Previously, Mr. Lalli was the Senior Vice President, Business Development and Chief Technology Officer for managed services providers Systems Management Specialists (SMS) and Marconi Services (Marconi, PLC). He is affiliated with the American Association of Blood Banks, is on the Board of Trustees at Meadowlands Hospital, Secaucus, New Jersey and the Notre Dame Alumni Association. Mr. Lalli is a decorated Vietnam Veteran, US Army Intelligence. He was invited by the White House as subject matter expert technology consultant (Carter Administration) to join 'White House Committee on Technology' and earned the American Management Association Philosophy of Education and Services Award. His other numerous awards include the DeSeversky Institute CBS School of Management Award for Leadership and was appointed Honorary Chairman and Speaker for the Blessed Sacrament High School Alumni Association.
The VIP membership in America's Registry is of particular significance because inclusion is based on a number of factors, not the least of which is the member's accomplishments in their chosen field. In the case of John M. Lalli, it is also based on the positive influence that he has had on his peers and clients. America's Registry is proud to honor him.
Contact
America's Registry of Outstanding Professionals
Bea Hanley
516-997-2525
www.americasregistry.com

Contact