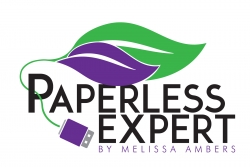 Houston, TX, April 06, 2016 --(
PR.com
)-- Paperless Experts is a local business that offers sensible solutions to eliminate the frustration and overwhelming reality of working in the back office with endless tasks. Many small business owners and solopreneurs look to hire The Paperless Expert to take a systematic approach to growing their business. Their proficiency with tools and systems ensures that you and your team will stay efficient so that everyone meets their deadlines and can focus on growth and profitability.
Solopreneurs try to it all themselves not knowing there are affordable solutions available. The Paperless Expert works with their clients to ensure they are comfortable and can work efficiently with the new processes integrated into their current process. They believe in changing the way businesses look at day-to-day tasks and projects. Here is the solution to end spending $1,000's and invest in an affordable sensible solution with Paperless Expert.
Contact Paperless Expert via email at info@paperlessexpert.com.
Website: www.paperlessexpert.com