Iowa Native Brings Financial Acumen to Go the Distance
Dyersville, IA, July 13, 2016 --(
PR.com
)-- Go the Distance Baseball, LLC -- the partners who are preserving the Field of Dreams Movie Site and keeping it financially viable through the adjacent development of All-Star Ballpark Heaven -- announced today their addition of a Chief Financial Officer (CFO) to their core leadership team.
Cliff W. Gardner, originally of Peosta, IA, will contribute his more than 30 years of financial and operational experience as Go the Distance's new CFO and Executive Vice President (EVP) to help them close their Phase I capital round and see the company into the launch of its new Ballpark Heaven facility.
Gardner, 57, lives in Dallas, TX, and is the father of two children, including a son Grant who played in the travel baseball system from 6U to 18U and now pitches for Westmont College in Santa Barbara, CA. Cliff's experience in commercial construction, health care, sports-licensed manufacturing and automotive has taken him through 11 mergers and acquisitions, a leveraged buyout, an initial public offering, two successful turnarounds and three startups. Cliff has worked for several Fortune 500 companies and is a former MLB and MLBPA licensee. In addition, his love for baseball runs deep; so much so that he wrote a baseball essay named "Extreme Passion" that has been permanently placed in the fan section of the Baseball Hall of Fame in Cooperstown.
"Cliff's vast experience, his Iowa roots and his deep commitment to baseball and youth sports will serve our team in innumerable ways," said Denise Stillman, President/CEO of Go the Distance Baseball. "We are thrilled to add Cliff to our team."
Gardner sees this as an opportunity to give back. He said, "I am very excited to be able to contribute to what will be the finest youth sports baseball and softball campus in America. The tandem of this famous iconic movie site and exceptional sports campus will make this a one-of-a-kind experience that will last a lifetime. This is Americana at its finest," said Gardner.
About Go the Distance Baseball & Ballpark Heaven
Go the Distance Baseball, LLC, is a real estate development company preserving the iconic Field of Dreams Movie Site farm as a thriving baseball shrine for generations to come with a very profitable and relevant venture on adjacent acreage north of the original famous ballfield, which will remain undisturbed apart from a new gift shop and dining option. That new venture is subsidiary All-Star Ballpark Heaven, LLC. The 193 acres that includes the Movie Site was sold for $3.4 million plus interest in a transaction that closed December 2012. More than 100,000 people visit the Movie Site each year through Ghost Sundays and special events like the Team of Dreams on the calendar at fodmoviesite.com.
All-Star Ballpark Heaven, which will be a new national tournament and training campus adjacent to the Field of Dreams Movie Site, will grow tourism in Northeastern Iowa, boost tax revenues for the state, create more than 1,400 jobs in a variety of sectors, and bring a $40 million economic impact to the area upon completion. Phase I funding of $24M will be deployed for land acquisition, infrastructure development on-site and off-site, as well as land preparation and the construction of the first 6 fields, including one large enough to be a minor league stadium.
Contact
Go the Distance Baseball/Field of Dreams Movie Site
Media Relations
(563) 277-7410
allstarballparkheaven.com
Margie Kolle, 563/875-7253

Contact
Multimedia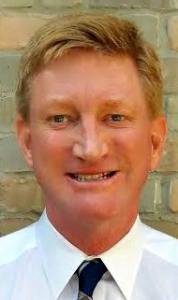 Go the Distance Baseball, LLC, welcomes Cliff W. Gardner as their new CFO and Executive Vice President bringing more than 30 years' financial experience and deep baseball passion to their organization.