Strathmore's Who's Who Honors Donald W. Austin as a Lifetime VIP Member
Donald W. Austin, of Davenport, Iowa, has recently been honored as a lifetime VIP Member by Strathmore's Who's Who for his outstanding contributions and achievements in the field of Compliance Management-Postal Service.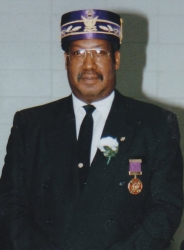 Davenport, IA, September 27, 2016 --(
PR.com
)-- About Donald W. Austin
Donald W. Austin, now retired, was Compliance Manager for United Parcel Service for 25 years. Mr. Austin's expertise was in training, management, and hazardous materials disposal. He demonstrated leadership and familiarity with operational, financial, quality assurance and human resource procedures. Mr. Austin functioned as an independent and objective body that reviewed and evaluated compliance issues and concerns. His position ensured management that employees were in compliance with rules and regulations of regulatory agencies, that company policies and procedures were followed, and that behavior in the organization met company standards of conduct. Mr. Austin also acted as a channel of communication to receive and direct compliance issues to appropriate resources for investigation and resolution, and as a final internal resource with which concerned parties may communicate after other formal channels and resources were exhausted. Mr. Austin worked with the Human Resources department and other compliance training programs including introductory training for all new employees as well as ongoing training for all employees and managers. Mr. Austin is an honored member of America's Registry of Outstanding Professionals. His other honors include Supreme Chancellor of the Knights of Pythias (worldwide), and Supreme Worthy Counselor of the Order Court of Calanthe. Mr. Austin is the father of 5 children, 9 grandchildren and 5 great-grandchildren. In his leisure time, he enjoys vintage automobiles.
About Strathmore's Who's Who
Strathmore's Who's Who publishes an annual two thousand page hard cover biographical registry, honoring successful individuals in the fields of Business, the Arts and Sciences, Law, Engineering and Government. Based on one's position and lifetime of accomplishments, we honor professional men and women in all academic areas and professions. Inclusion is limited to individuals who have demonstrated leadership and achievement in their occupation, industry or profession.
Contact
Strathmore Who's Who
Ann Marie Barone
516-997-2525
www.strathmore-ltd.com

Contact