ShelfLife Offers Users the Chance to Rent a Stranger's Life for the Week
ShelfLife lets anyone rent the life they've always dreamed of, by offering a range of exciting, curated "life rental" experiences: from Rock Stars, Dominatrix and Racing Drivers to Surf Guides, Fashion Designers and War Photographers. ShelfLife also lets people rent their own life out, so they can take a holiday from themselves and make a little money while they're at it. The company styles itself as "the sharing economy of lifestyles" - for people who aren't afraid to live a little.
Singapore, Singapore, September 20, 2017 --(
PR.com
)-- ShelfLife has launched as an exciting new virtual service that offers users the chance to "rent out" a stranger's life, for a period of up to one week.
Modelled on popular "sharing economy" apps for homes and cars, the ShelfLife service (www.getashelflife.com) allows users to browse dozens of "life rentals" on the site, complete a booking and then spend the week living, working and socialising as if they were virtually someone else. Users can also apply to offer their own lives for rent, essentially "taking a break from themselves" and earning spare cash while they do it. The "life rentals" on the site come pre-packaged with supportive partners, friends and colleagues to ease the user into their new life for the week and ensure a safe, enjoyable experience.
"If you've ever wondered what it would be like to live someone else's life, ShelfLife can help you scratch that itch," explains co-founder and CEO Trent Carlisle. "You can spend an exciting week as a War Photographer in the Middle East, a Professional 'Drift Racer' in Japan or even an Expat Wife in Singapore, then return to your regular life. We're turning the whole world into the ultimate amusement park ride."
The increasing acceptance of app-driven services has paved the way for companies like ShelfLife to expand the types goods and services offered by the "sharing economy," a market estimated to grow to $335 billion by 2025, according to research from The Brookings Institute*. The founders of ShelfLife also see it as a response to the growing demand for genuine experiences of different cultures - already identified by Vogue Magazine** as the top travel trend of 2017, particularly among adventurous Millennials and affluent Boomers.
"Tourism has become less about luxury and more about providing 'transformative experiences' for people," adds Carlisle. "ShelfLife allows anyone to take that to the next level, providing complete immersion in an exotic yet authentic lifestyle they might otherwise never get to experience. Early demand has been very encouraging."
The site's most popular "life rental" listings currently include a Surf Travel Guide in Sumatra, a Professional Dominatrix in Berlin, a Yacht Broker in Florida and a Fashion Designer in London's uber-trendy Shoreditch. ShelfLife also offers a range of "qualified" life rentals, requiring certain skills and prior experience, such as that of a State Finance Minister in Belarus.
Headquartered in Singapore as part of the Vertica Labs incubator program, ShelfLife was in development for six months in South East Asia before its official launch earlier this week. The company is privately funded and now seeking to establish a presence in other markets. CEO Trent Carlisle was previously VP Business Development of Mediclinical in New York City, with experience in the Fintech sector in London and Europe.
For further information/inquiries email CEO Trent Carlisle via book@getashelflife.com
*Report: The Current and Future State of the Sharing Economy / The Brookings Institution / December 29, 2016
** "Why 'Transformative Travel' Will Be the Travel Trend of 2017" / Vogue Magazine / January 3, 2017
Contact
ShelfLife
Trent Carlisle
+61432432656
getashelflife.com

Contact
Multimedia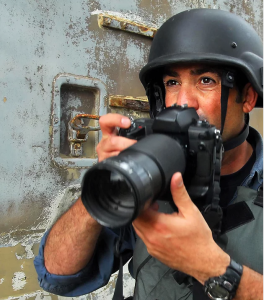 War Photographer, Surf Guide, Expat Wife, Fashion Designer and Finance Minister are just some of the the life rental options currently listed on the site.