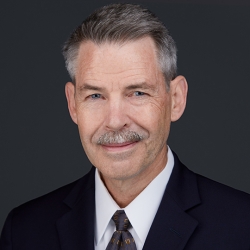 Seattle, WA, July 09, 2018 --(
PR.com
)-- Manson Construction Co. announced that Eric V. Haug, President, has retired effective July 1, 2018. Mr. Haug remains on the company's Board of Directors. John A. Holmes, P.E., currently Executive Vice President and Chief Estimator, assumed the role of president as of July 2, 2018.
Mr. Holmes has spent his entire 40-year career with Manson Construction Co. In his time with Manson, Holmes has seen the company grow from a family-owned, northwest marine construction company to an employee-owned marine/dredging contractor with operations across the U.S. West, Gulf and East Coast regions. Holmes works closely with Manson's joint venture partners on large marine infrastructure work but stays involved with most of Manson's projects including those in the Northwest.
Mr. Haug had been the company's president since 2004. He may be best known for his unwavering commitment to the continual improvement of the company's safety culture and ethical business practices.
"I have had the great privilege and joy to have worked at Manson for more than 40 years. I have had many jobs and experiences over my career with Manson and many fond memories," said Haug in an internal communication announcing his intent to retire earlier this year. "I know I will miss the excitement of working at this great Heavy Civil Marine Construction Company, but most of all I will miss working with all of you. Manson has always had wonderful, friendly and hardworking employees. You are our greatest asset. I am confident that our management succession will keep us on a path for Manson's success for another 100 years."
Company and Contact Information
Founded in 1905, Manson Construction Co. is an employee-owned company, with more than 800 employees nationwide. Manson is a preeminent leader in heavy civil marine construction, dredging, and heavy lift services for federal, public, private, offshore and energy clients.
Manson Construction Co.
P.O. Box 24067
Seattle, Washington 98124
www.mansonconstruction.com | pr@mansonconstruction.com