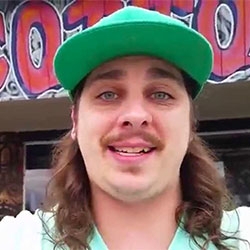 Sedro Woolley, WA, November 27, 2018 --(
PR.com
)-- Sugarleaf Farm is known for Washington State's finest cannabis. Custom Grow 420 is a Pacific Northwest media personality with over 2.2 million followers, known for wildly popular cannabis videos. Also known as Joelie Olie, the social media star prides himself on teaching and entertaining his audience by testing various flavors of cannabis products and touring facilities.
On Wednesday, November 28, in the afternoon, industry icons unite as Custom Grow joins Chemistree Chairman Justin Chorbajian and Jeremy Deichen, creator of the Growing Exposed film series, in a livestream that promises to be entertaining, irreverent and informative. Together they'll take a rare behind-the-scenes tour of
Sugarleaf Farm
. Spoiler alert: Closely guarded cultivation secrets may be revealed.
Viewers can tour Sugarleaf with Custom Grow live on his
YouTube Channel CustomGrow420
, as well as on
Instagram
.
As marijuana is still federally illegal, digital media giants like Facebook, Instagram and Google prohibit companies from actively promoting cannabis brands on their platforms, especially with features like paid boosts. Social media influencers present a grassroots approach to digital marketing in an era overly saturated in paid boosts and artificial followings. They can actively promote marijuana brands to the masses without having to depend on the high-cost and highly-restricted paid marketing tools.
About The Partnership
Custom Grow (Joel Hradecky) has a Youtube Channel with 1,465,714 subscribers and over 670 videos. Chemistree Technology acquires and develops vertically integrated cannabis assets in Washington and California, leveraging management experience and business success to build beloved brands. Chemistree is publicly traded as CHM (CSE) and CHMJF (OTCQB). Film producer Jeremy Deichen,
Growing Exposed
, is considered one of the top cannabis industry authorities on digital marketing.
About Chemistree Technology Inc.
Chemistree Technology Inc. is an investment company dedicated to the U.S. cannabis sector, providing turn key solutions for the U.S. regulated cannabis industry. The Company's corporate strategy is to acquire and develop vertically integrated U.S. cannabis assets, leveraging management's decades of expertise in the cannabis industry and corporate finance to own and operate licensed cultivation, processing, distribution and retail facilities throughout the U.S. The Company currently owns assets in Washington State used to operate the Sugarleaf brand, prospective cannabis cultivation lands in California, and has a robust pipeline of assets to grow its base of business across the U.S. For more information, visit
www.chemistree.ca
.