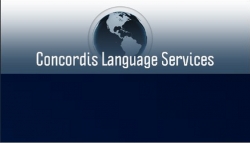 Springfield, MA, May 29, 2019 --(
PR.com
)-- A leading provider of translation services, the company announced that it will dedicate additional resources to its
business translation services
division and focus its efforts on providing current and future clients with faster, cost-effective translation services.
Established in 2012, the company has always provided translation services to local and national businesses, however, with recent changes going into effect, this means that the company will be expanding its reach on the business translation market and begin offering a mix of exclusive discounts and offers to businesses requiring large volume translation services.
These changes are highly anticipated to bring in new business and improve the company's bottom line. A spokesperson for the company stated that it is, also, dedicating part of its budget to improving its internal systems and the way it delivers translation services to businesses, reducing the overall time it takes to complete translations by nearly 50 percent.
Speaking on behalf of the company, senior executive, Maureen Nielsen stated, "In today's global economy, businesses that require document translation services are looking for translation companies that can offer competitive pricing, great customer service, and fast turnaround, without compromising on quality, or accuracy. At Concordis Language Services, we continue to stay committed to finding additional ways in which to improve our services, offer high-quality translation services at competitive rates, and attract new business."