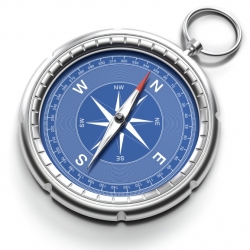 Dallas, TX, August 28, 2013 --(
PR.com
)-- In today's job market, many are going back to whatever worked last time they were looking to reposition themselves, not realizing that a lot has changed. But most job seekers are having a hard time coming to terms with the fact that outdated methodologies don't work any more.
Job hunters who are only using traditional methods in their quest for a new job are often finding themselves frustrated due to the lack of positive responses. Searching through traditional methods alone can take hundreds of hours and produce a small response. The biggest challenge with traditional job search methods is that only a fraction of the jobs available are advertised.
Almost every job hunter is chasing the limited number of advertised job openings at the same time as everyone else. This becomes quite frustrating. The employer is overwhelmed with all of the responses and the job hunter is lost in the shuffle. People looking for jobs start to feel desperate, frustrated, and even hopeless. When job seekers reach this point, they are ready to simply give up while others will try anything that offers a glimmer of hope.
In hard times, finding a job can take months of time and effort. But one can speed up the process by using online search tools to save time and organize one's efforts. It's recommended that job seekers use multiple methods to find job opportunities that they may be interested in. Data from the Bureau of Labor Statistics suggest that people who use many job search methods find jobs faster than people who use only one or two. The key factor is: Can a candidate succeed as effectively on their own? Some might. Most people though, utilizing outdated channels and competing against millions in today's job market, are finding it more and more difficult and frustrating.
One might buy a do-it-yourself manual for most any task, but how efficient, how well suited to the outcome, and how long would it take to figure it out? It's important to remember the old saying: "Time is Money." This is never more true than when you're unemployed! Job seekers must realize that this is about assessing all of one's options, and seeing it makes sense to have a structured and targeted plan, the right marketing tools, proven expertise, and the up to date pulse of the market.
"Can someone come out ahead if they had help?" Would it have an impact on the desired outcome and in a timely manner? The answer - almost always - is Yes!