Strathmore's Who's Who Recognizes Richard Deane Terrell as a Professional of the Year
Richard Deane Terrell, of Yarralumla, Australia, has recently been recognized as a Professional of the Year by Strathmore's Who's Who Registry for his exceptional accomplishments in the field of Econometrics.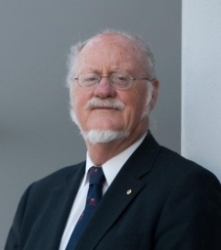 New York, NY, February 05, 2014 --(
PR.com
)-- Richard Deane Terrell is Professor Emeritus at Australian National University College of Business and Economics. Professor Terrell is a Rhodes Scholar in Econometics at Oxford University and earned his Ph.D. from Australian National University. Professor Terrell has been awarded the Order of Australia in 2002. He is the Chair of the Board of the Canberra Symphony Orchestra, a member of the Royal Order of Australia, the Chair of the AARNET Board of Management, and a member of the Advisory Board for the Centre for Arab and Islamic Studies. Professor Terrell is also the Board Chair of the Sir Roland Wilson Foundation and the Selection Committee for the Roland Wilson Scholarship Program. Professor Terrell is married and the father of three children. In his free time he enjoys vineyards, cricket and Australian rules football.