Shelley L. Johnson of Leidos Health to be Honored on Independence Day 2014 in Times Square
Shelley L. Johnson, of Lacey, Washington, has recently been recognized as the one and only Best of 2014: Healthcare & I.T. Solutions by Strathmore's Who's Who Registry for her outstanding contributions and achievements in the field of Healthcare Business Solutions. In honor of her accomplishments and overall professionalism, Ms. Johnsonís image and information, along with Leidos Healthís logo, will be projected over Times Square, New York City on July 4, 2014.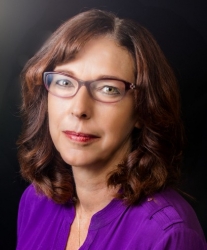 Farmingdale, NY, July 03, 2014 --(
PR.com
)-- Shelley L. Johnson is a Senior Analyst for
Leidos Health Consulting
. She was born in Glendale, California. She attended Linfield College in Portland, Oregon where she earned her B.S.N. and the University of California at San Francisco where she earned her M.S.N. Leidos Health Consulting specializes in providing IT consulting services to the healthcare market. Their purpose is to improve the management and delivery of healthcare records and services. Ms. Johnson's expertise lies in clinical application implementation and optimization, systems development for data analysis to improve the quality of patient care, reducing healthcare associated errors and consequently reducing healthcare costs. She is affiliated with ANIA and spends her leisure time playing golf, hiking and cycling.
The honor of being named America's Registry's Best of 2014 is allotted to only one individual who has been selected by our executive office for his/her performance in their industry. The Times Square honor is of particular significance because of the high visibility it offers. This visual celebration of Shelley L. Johnson's career will appear at regular intervals on two massive monitors attached to the landmark skyscraper at 3 Times Sq. #1, New York, NY 10036. This grand structure overlooks what is arguably the busiest area of Manhattan.