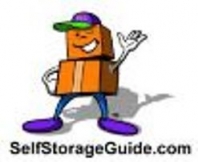 Executive Editor
Julie C. Farrar
Contact us today!
Editorial Mission
The goal of SelfStorageGuide.com is to provide in depth and up-to-date information about the self-storage industry. Our editorial content is nearly 100% self-storage - including daily news, feature articles, product guides, locator services, a self-storage industry events calendar, and self-storage industry focused discussion forums.
Product & Services Reviews
We review products and services offered within the self-storage industry. Find out what's hot, what's not, and what's right for your self-storage development or operation.
Request for Product & Services Review
To request a review of your product, please contact us. We want to offer information on all things self-storage including: self storage software, metal building suppliers, feasibility studies, and more!
Industry Products & Services Listing
To list your product in the SelfStorageGuide.com Industry Products & Services, please contact us.
Editorial Guidelines for Contributed Articles
In addition to staff-written features, SelfStorageGuide.com also accepts by-line articles written by knowledgeable industry experts. For more information on writer's guidelines and possible articles for submission, please contact us.