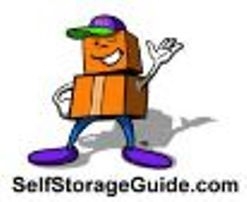 Tyler, TX, August 31, 2009 --(
PR.com
)-- Financial expert, Dana Deason, explores not only "How We Got Into This Mess" but answers "What it Takes to Get Financing Today" in a series on
SelfStorageGuide.com
:
"Capital is available, but the basic lending fundamentals are in vogue. The capital markets have gone old school and the five C's of credit are alive and well…
· Character (integrity)
· Capacity (sufficient cash flow to service the obligation)
· Capital (net worth)
· Collateral (assets to secure the debt)
· Conditions (of the borrower and the overall economy).
-Dana Deason, Deason Financial Group, LLC
Deason continues to secure recapitalization for self-storage owners, recently closing several Texas transactions providing cash-out liquidity between $500,000 and $750,000 to property owners. "Cash out" is not often seen in today's refinance market.
Industry speaker and author of "
How to Make Money in Self-Storage
", RK Kliebenstein, Coast-to-Coast Realty, begins a six-part series on SelfStorageGuide.com offering critical "must-make" changes for self-storage owners, operators and developers in the self-storage business today.
"The economy that we are operating in is unprecedented, and so must be our response. For there is little we can do to change the economy, to restore unemployment to a 6% level, to create consumer confidence and spending, to cure the ills of the housing market… But what we can do is to change our response. How we decide to act and react is what can make a significant difference."
- R.K. Kliebenstein, Coast-to-Coast Realty
Always featured is veteran self-storage owner/operator Julie Farrar. Vice president of Self Storage Advisors and Editor of SelfStorageGuide.com, Ms. Farrar, blogs about the business under "
Tricks of the Trade
" offering tips on how to manage well, cut costs and build a bigger bottom line in the self storage business today:
"We're now eliminating the big bucks spent for top placement in the printed book...and shifting funds to internet opportunities including the best-built package offered by the yellow page publishers for their own on-line version of the once "staple" in the kitchen and on the desk by the phone." - Julie Farrar, "Tricks of the Trade"
Owners will want to read other valuable articles on SelfStorageGuide.com such as "
The Top 10 Traits of a Great Self-Storage Manager: Every Store's Most Valuable Player
":
"Some say nothing is more important to self storage success than having the right manager in place to promote the product. Exactly what should an owner look for when hiring this MVP? Here's a top-ten list of key characteristics."
- Julie Farrar, Editor of SelfStorageGuide.com
###