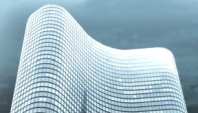 Footwork Media is your one-stop shop for publicity, consulting, production, and technology. Our firm specializes in media and marketing for experts, authors, companies, and events. Our firm prepares publicity campaigns that are tailored to you and your product's needs.

At Footwork Media we pride ourselves on maintaining a personal approach by always being available to both our clients and the media so, we are able to meet immediate deadlines and ever-changing schedules.

Communication is the key to our success. We believe it has the power to shape lives, minds, and ultimately your business. Footwork Media helps create a powerful message and the connections necessary to deliver your message.

Our company is completely driven by our clients' needs. We are not part of a conglomerate giant with management pushing to maximizing profit margins. We are a privately held form who answer to no one but you, our clients.

When you join the Footwork Media family, you can relax knowing that our entire team will be working to ensure your success.

Ultimately, our goal is to exceed your expectations every time.
Status

Private Company

Founded

1998

# Employees

7