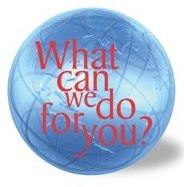 Jacobson Companies has a history of supply chain innovation that dates back over 40 years. Jacobson was founded by Richard Jacobson in 1968 in Des Moines, Iowa. Jacobson has grown dramatically from its initial 96,000 square foot, eight story warehouse building in Des Moines to today include more than 30 million square feet of warehouse space in 27 states across the United States with approximately 6,000 employees. Throughout the past four decades, Jacobson has evolved into the company we are today; one who provides a full range of solutions spanning the supply chain and providing customers with one-stop service.
Throughout Jacobson's history, there have been many important events that have shaped the success of our organization; each decade brought growth, expansion and additional opportunities to the Jacobson Companies.
During the 1970s, warehouse facilities started to expand from Des Moines to other cities in Iowa and around the Midwest. This was just the beginning of the expansion in years to come for warehousing.
In the 1980s, Jacobson Transportation Company was formed to serve the product shipping needs of our warehouse customers. Although it started with only two people in the office and two company drivers, today Jacobson's Transportation Services serves 48 states and Canada. In the mid 1990's, Jacobson initiated a packaging division which was integrated with our warehousing and transportation divisions, allowing for quicker turn-around times to our customers. Today, our expertise in packaging and manufacturing covers a variety of industries including: food commodities of all types, beverage, general commodities (paper and plastics), electronics, pharmaceuticals, tools, hardware, lawn and garden, and toys and trinkets.
Jacobson Logistics was launched in 1998, and this division of Jacobson Companies provides Freight Management Services that are customized to meet our customers' specific supply chain operations. All modes of transportation for both domestic and international shipments are managed by Jacobson Logistics. In 1999, Jacobson opened a flagship staffing operation in Des Moines, Iowa. This service was created to address the growing demand of qualified employees within the Jacobson family. Jacobson Staffing help our customers achieve a competitive advantage by recruiting, interviewing and hiring the best full-time, temporary, or seasonal employees to get the job done.
Throughout Jacobson's history, our organic growth along with the numerous mergers, acquisitions, joint ventures and partnerships that have taken place in the 2000s have all contributed to making us who we are today. Jacobson has now combined the expertise of our company with Arnold Logistics, Bekins Logistics, The Arthur Wells Group, Southwest Storage and Distribution, WilPak, Plus One Staffing, Dixie Warehouse Services and Global Transportation Services, Inc. This combination of high quality companies makes us one of the largest third party logistics providers in the nation, and creates a brand name that our customers can depend on to provide the highest levels of service. The Jacobson Companies are focused on serving our clients with the full toolkit of supply chain solutions including freight forwarding (Ocean & Air), customs brokerage, consolidation/origin services, deconsolidation, warehousing and distribution, transportation management, logistics, packaging and manufacturing and staffing.