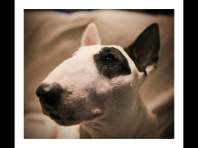 Bill Hunt is a freelance creative director, web designer and public relations consultant based in Bournemouth, Dorset, United Kingdom. Services include ideas generation, media relations, communications strategy, website design, guerrilla marketing and event management. Clients range from theatre companies to Government departments. Muddyclay.com features case studies of previous work and news section.
www.bournemouthfreelancepr.co.uk
Status

Private Company

Founded

2009
Company History
I've spent 20 years working in PR, nine in agency and the remainder freelancing. Agency life includes Cohn & Wolfe, Hill & Knowlton, Porter Novelli and Euro RSCG PR.
My early days were spent primarily on consumer and youth accounts during which time I co-founded BL Alternative, Biss Lancaster's specialist youth marketing division. In later years I worked on more issues based, government and technology business, including co-founding Hill & Knowlton's consumer technology group in 1999.
When I left H&K I concentrated on building my role as Village PR creative director, churning out ideas, running brainstorms and looking after our consumer business.
Industry awards include PRWeek Best Promotional Campaign for Bertie goes to Sotheby's, a PRCA commendation for Re-Turn Bertie, and a 'PR in Food Marketing' Bronze award from Marketing magazine for a cheeky tethering of a 155 ft tall hot air balloon in front of the TV cameras at the London Marathon. The Bridget Jones Diary SMS and FHM's High Street Honeys campaigns were both finalists for PRWeek Awards.
A few years back I left agency life to carry out one or two personal projects as well as learning a few more skills such as how to design websites.
In 2005 I co-founded and publicised 7/7 Trauma, a not-for-profit organisation comprised of around 100 mental health professionals specialising in trauma treatment that provided psychological assistance to victims of the London bombs.
In 2007 I spent a year working with the lovely people at Cohn & Wolfe, heading up their online PR practice, writing digital PR plans for clients such as Speedo, Discovery Networks and Deutsche Grammophon. And more recently, I've worked as digital and creative director for Euro RSCG PR and had a great time working as a creative consultant for Sony Ericsson and as pan-European media consultant for Toshiba Europe.

Current clients include Global Analytics Holdings Inc, Lending Stream, Zebit, onesie makers Funzee, premium eyewear makers C.W. Dixey and Son, international concert pianist Reiko Fujisawa, psychotherapist and EMDR consultant Edward Sim and a number of PR and marketing agencies.