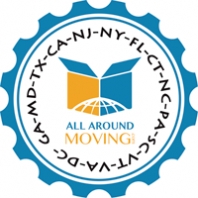 All Around Moving Provides Full Service Moving, Shipping, and Storage For All Relocation Needs

All Around Moving is a one-stop residential and commercial moving services company. In business since 2003, the company is an "A" rated member of the Better Business Bureau and was selected as a "Designated Moving Services Provider" for the City of New York Mayor's Office of Film, Theater and Broadcasting. It is also a proud member of the Greater New York and Miami Dade Chambers of Commerce.
For local, national, or international moves, the company provides a full range of relocation services. Its assigned expert packers are trained to prepare valuable possessions to ensure safe transport. The company arranges door-to-door service for pick-ups and deliveries.

It handles local and state-to-state long-distance moving services for large cities such Miami, Orlando, Tampa, Atlanta, Houston, San Francisco, and small towns across the country for residential and commercial customers. It is licensed in all 50 states and fully bonded and licensed by the U.S. Department of Transportation. Handyman furniture disassembly and reassembly services are available in New York and Miami, FL.

International moves are handled as easily as local moves. All Around Moving arranges for overseas ocean containers, shipping pallets for smaller loads, and prepares all necessary details for freight forwarding, warehousing, loading, and overseas shipping.

All Around Moving also provides commercial services to large companies and small businesses, to general contractors & builders, rental listing companies, property managers, and building movers. Office furniture, computers, electronic equipment, file cabinets, and more can all be arranged and readily moved. Services also include office cubicle disassembly and reassembly.

Boxes and packing materials are essential for every move. For true one-stop convenience, the company provides a complete inventory of packing and moving supplies. Wrapping pads, packing materials, and moving boxes are crucial to a successful move. All purchases are hand-delivered to homes or business locations.
For fragile items such as musical instruments, fine art, and antiques, the company's white glove packing specialists have the materials, tools, and training to make sure irreplaceable belongings are appropriately prepared for moving and arrive at their new location in pristine condition.

All Around Moving has decades of experience and thousands of satisfied customers. The company customizes its rates based on specific moving, shipping and storage needs. No move is too large or too small, and no move is ever turned down, regardless of size, origin or destination.

The company's website has an informative blog that provides in-depth education about moving, home buying, renting, home renovation projects and many other topics.

All Around Moving is expanding and is actively seeking experienced moving specialists to help arrange moves across the nation.

For a Moving Quote visit
https://www.allaroundmoving.com/
or call 800-290-1190,

48 Wall Street
Suite #1100
New York, NY 10005

14020 Biscayne Blvd.
Suite #613
North Miami, FL 33181

TEL: 212-781-4118
305-974-5324
Toll Free 800-290-1190

info@allaroundmoving.com
https://www.allaroundmoving.com/
Status

Private Company

Founded

2003
Company History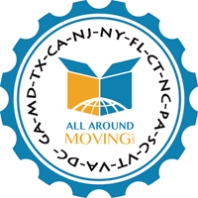 All Around Moving Company was established in 2003 in Miami Florida. All Around Moving arranges skilled experienced movers for local and long distance moving and shipping needs.

Company accommodates residential moves from home, apartment or town houses and commercial moves such as offices moving or relocation of small or large warehouses within the New York Tri State area and elsewhere.

All Around Moving is an official moving services provider for the City of New York Mayor's Office of Film, Theatre and Broadcasting and a proud member of the BBB and the New York Chamber of Commerce.

Local and long distance moving, storage space, packing supplies and moving boxes, international moving and international shipping services to worldwide destinations, all are just some of the services we offer. Call for a customized price quote based upon your specific moving needs. Tel: 212-781-4118 or toll free 800.290.1190. Big or small, we do it all! You may visit our website at http://www.allaroundmoving.com to learn more about us.