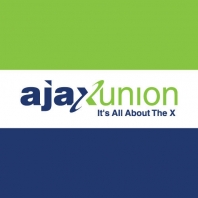 Staffed by a tireless battalion of Brooklyn-based nerds, Ajax Union is an internet marketing company with a soft spot for small business. We speak in tweets, we dream in HTML ­— and during the daylight hours, we lay our twelve-sided die aside to perform our own brand of magic, enhancing visibility and conversions through a variety of marketing techniques, including:

The AnewB Plan
Our popular off page Search Engine Optimization (SEO) plan facilitates suped-up page rankings and comprehensive branding via business blogging, article marketing, directory listings, classified ads, and social networking.

OnPage Factor
Supplying expertly crafted meta information, HTML tags and body text, our on page SEO plan is an excellent way to revitalize your current website — or start a new one. We charge one flat rate per page, so you can make improvements at your own pace.

PPC Feeder
Our Pay-Per-Click (PPC) advertising program offers full-service account management certified by Google AdWords. From keyword bidding to ad optimization, we handle it all.

EmailSpark
EmailSpark blasts custom-written and -designed email newsletters straight to the inboxes of current and potential clients, in addition to managing your contact list and providing detailed statistics on your campaign.

PR United
Professional PR management distributes unique press releases across the web to showcase your business offerings and specials, while comprehensive brand monitoring protects your online image

ApplesCreations
Our affordable web design service offers sleek, professional layouts that showcase your company's mission, personality and offerings without any bells and whistles.

All of our plans were created in accordance with the Ajax Union business philosophy, promising 100% transparency, 100% ownership and zero contracts.
Status

Private Company