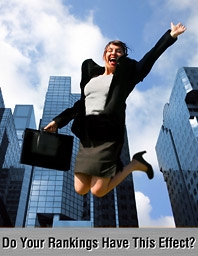 A high-end Online Reputation Management, PR and SEO Agency since 2002. SEO Image offers effective Search Marketing services. We specialize in improving businesses exposure on the search results, from organic SEO to make your business drive in traffic from keyword rankings, to clearing an negative information and promoting the positive results about your brand or personal image.

We help small and large businesses as well as individuals market themselves on the search engines. We help you build your brand.

With a philosophy that all websites need...

1) To Get visitors to the website (Traffic).
2) To Keep them on the website (STOP Method, easy to find products or services target specific products).
3) To Give them a reason to come back (Newsletters, Tutorials, Business Guides, News, Business Information, Special Sales, Get Free help, etc.).

...and the ability to generate ideas and strategies that offer solutions directly related to your company's website.

SEO Image is an Award-Winning Online Reputation management and SEO company and our services will empower your business, brand or identity, to a new level.
Status

Private Company

Founded

2002
Company History
Award-Winning SEO Agency focused on SEO and Online Reputation Management services, SEO Image has been helping its clients since 2002. We're one of the oldest ORM Agencies in the World.

With a proven track record for client success, SEO Image offers powerful and effective services to help increase our clients ROI. Long-term client relationships and rankings are the major goals of SEO Image. All of our clients have achieved and maintained top rankings through every search engine algorithm update, making our proprietary methodologies safe and efficient.

Contact US at 888-SEO-COMPANY (888-736-2667) and see why we're the right solution for your business.