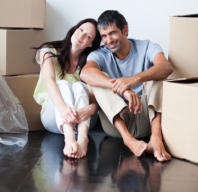 American Financial Resources (AFR Mortgage) is a national mortgage lender that offers home financing assistance to home buyers and homeowners who are seeking to purchase or refinance residential real estate in the United States. AFR Mortgage is a direct Federal Housing Administration (FHA) mortgage lender and is one of the largest direct FHA lenders in the United States.
The company is headquartered in Parsippany, NJ. American Financial Resources, Inc. operates both wholesale and retail lending divisions. The wholesale division works with other mortgage lenders and brokers from around the country. The residential mortgage group works directly with consumers on their home financing needs.
American Financial Resources offers consumers access to a wide variety of programs including FHA financing, VA loans, and USDA rural housing mortgages, as well as, conforming and non conforming fixed rate and adjustable rate mortgages. AFR also offers mortgage financing solutions for manufactured homes and programs for consumers with lower credit scores.
American Financial Resources, Inc. also does business as eLEND® which can be found online at eLEND.com.
For more information on AFR Mortgage, you can visit:
www.AFRMortgage.com - Residential Mortgage Division
www.AFRWholesale.com - Wholesale Lending Division
www.afrmortgage.com/legal.php - Licensing Information
www.afrmortgage.com/program-and-rate-disclaimers.php - Program and Product Examples and Disclaimers
American Financial Resources, Inc.
9 Sylvan Way
Parsippany, NJ 07054
Equal Housing Lender
Company NMLS#2826
Phone: 800-316-9805