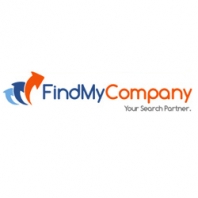 They're looking for you...
FindMyCompany.com is a Website Marketing Company headquartered in Austin, TX since early 2006. After opening their Houston SEO office in 2009, they've continued to experience tremendous growth in local, regional and national markets.
Over time, FindMyCompany has redefined the conventional approach to Search Engine Marketing. As search engines overhaul the way they display information, website promotion processes must evolve alongside. It's an unflinching desire to "do everything needed" that ensures continued success for their clients. Website optimization is not a one-person job; optimizing and maintaining a strong search signal takes a village, or in FMC's case, a nimble team of Google-certified experts.
Everyday there are new factors that affect website exposure. Major changes implemented by Google include prioritizing local, plugging-in social, rapidly developing mobile, and closely scrutinizing and rewarding original website content. FindMyCompany welcomes all search engine updates with open arms--bring 'em on--they simply provide an opportunity to act first and blaze a trail for others to follow.
For these reasons, labeling FMC as an "SEO Company" is not entirely accurate. Instead, they strive to maintain their position as harbinger and provider of the latest Search Engine Marketing techniques. All current and future SEM campaigns incorporate new ranking strategies that continue gaining importance every day. Emerging strategies include promoting the value of local, mobile and social search strategies.
Be found.