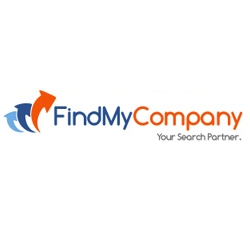 Austin, TX, May 16, 2011 --(
PR.com
)-- "We are thrilled to have so much diverse talent under one roof--we're practically bursting at the seams with groundbreaking new ideas," stated Stathis Edel, President of FindMyCompany.com. Continued growth has spurred the Search Marketing firm to quickly ramp up support staff at its main Austin location. Already in 2011, the SEM company's account support team has more than doubled in size from 6 to 15 members.
FindMyCompany.com is a
Search Marketing Company
headquartered in Austin, TX. They have been a pillar of Austin's flourishing technology and search marketing community for over five years. Since opening their Houston, TX location in 2009, FMC has seen exponential growth in local, regional and national markets. This expansion can be largely attributed to the company's first-to-market search strategies that utilize major updates to Google in 2010 and early 2011.
According to management at FindMyCompany.com, such a drastic increase in workforce is not simply a reactionary measure to growth. When asked about the recent hiring spree, FMC President, Stathis Edel, is quick to point out, "We don't hire in response to growth, we hire to foster growth and make sure we're able to continue giving each of our campaigns the highest level of attention."
Talent acquisition and development is critical to staying relevant in an industry that evolves so rapidly. The FindMyCompany.com HR department is busy prepping new hires to take over responsibilities currently held by team members transitioning into new or expanding roles.
Existing Google-certified FMC employees are eager to further their industry training and continue exploring bleeding-edge search strategies before they go mainstream. "It's not enough to wait, we have to anticipate the latest search trends and develop strategies that immediately take advantage. This is how we stay ahead in an industry that changes so quickly," said Content & Media Manager, Drew Lyon.
Departments expected to see the most internal growth and allocation of resources include supporting Mobile, Local and Social strategies. "We're assigning dedicated personnel to spearhead these quickly emerging market opportunities. This is something that's already giving us, and our clients, an advantage over competitors." This according to FMC Accounts Manager at the
Austin SEO office
, Heidi Buckner.
Forward-thinking search marketers are always encouraged to submit resumes and relevant experience to
info@findmycompany.com
. Company President, Stathis Edel echoed this sentiment, "Yes, we're always hiring! We don't expect things to slow down any time soon--this looks like another banner year for growth."
Those looking for more information about FMC's search marketing services should visit
www.FindMyCompany.com
or stay up to date on company news at
www.FindMyCompany.com/Blog
.
###