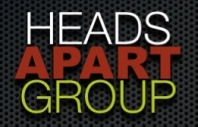 Recognizing the urgent need to bring an insider's perspective to digital media and online advertising sales recruiting, Gary Bembridge, 17-year industry veteran and sales leader, has launched a talent acquisition service. Heads Apart is a boutique recruiting and consultation service, specializing in executive search for Sales, and Business Development, from Junior Account Executive to CRO levels. Heads Apart has offices in New York City, Los Angeles, San Francisco and Chicago. In his role as CEO and Founder, Bembridge will focus on helping to acutely define the mission and success factor requirements for each Heads Apart client.
Heads Apart carefully and assiduously screen each candidate to a hire grade and conduct most of the intelligence work for our clients.
For more information, please visit: www.headsapart.com.
Contact
Jackie Carney
Co-Founder & COO
jackie@headsapart.com