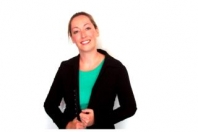 If you find yourself wasting a lot of time on administrative and design tasks, because you either lack the skills or haven't got the resources to hire a full-time secretary, then working with a Virtual Assistant is the solution you have been looking for!
Virtually Yours Virtual Assistants do all your work remotely while you go about running your business, saving you time and money! Our experienced and independent professional virtual assistants help you to transform your ideas into realities.
Our Virtual Assistants are independent business owners with their own business plans and rates. We take the leg-work out of finding the perfect Virtual Assistant for you and your business
Status

Private Company

Founded

2004
Company History
Rosie Shilo is the owner and founder of Virtually Yours - Virtual Assistant. Rosie implemented this new and innovative company in 2004 to combat concerns about business people and their tendency to participate less in quality living activities, such as sports and recreation, due to the demands placed upon them in their workplace.

Virtually Yours is a Network, and although it is managed by Rosie Shilo, it consists of a number of excellent Virtual Assistants from around the world.

With her network of experienced Virtual Assistants, she can help your company get the job done.