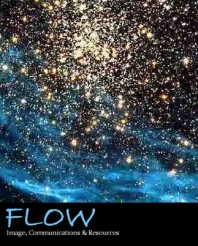 The only un-changing thing in today's market is change itself. The key to success is to embrace the inherent challenges as opportunities to further strengthen your brand and position. Flow will partner with you in clarifying, developing, strategizing, communicating and managing your vision—aesthetically and cost effectively.
Flow Public Relations and Management is based in Los Angeles and supported by a global network of PR and Marketing professionals. The scope of services offered are distinctly integrated; beyond the traditional role of PR. Co-pilots, Jason Boarde and Mina E. bring 17 years of experience and a very "current read" on market perceptions and future trends. Flow is the optimum solution for Clients seeking greater recognition; who realize the extraordinary value in developing profitable relationships.
Each Client is unique from our marketing perspective, while sharing a common thread: The Will To Succeed. We offer our relationship-based industry knowledge to optimize your resources and maximize your return on investment. You have the option to retain us as your on-going PR, Marketing and Distribution arm, or use our inclusive menu of services on a project basis.
Whichever the case, our working relationship begins with a comprehensive evaluation of your current position and "where you want to be". We love what we do and care deeply about our Clients' success.
Brand Development Image Consulting
Media Relations Relationship Marketing
E-Marketing Technology Consulting
Project Management Talent Retention
Product Distribution Special Events
Executive Services Distribution Channels