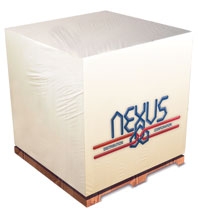 Nexus Distribution is a full-service 3PL (third party logistics) provider offering warehousing, transportation and value-added logistics services to manufacturers, importers and retailers. Founded in 1980, Nexus operates six North American distribution centers in 3 regions. Its transportation network provides nationwide coverage and consists of a Private Fleet and regionally-headquartered Freight Management Services teams.

Nexus offers multi-client public warehousing, dedicated contract warehousing, cross docking, transportation management, loading planning, inventory management, and web-enabled inventory and order tracking. Value-added services include pick and pack, kitting, final assembly, co-packing, polybagging, shrinkwrapping, and product labeling.

Nexus Distribution operates logistics centers in:

Chicago, IL
Atlanta, GA
Allentown, PA

All Nexus facilities are rail-served by Class I railroads and are strategically placed to provide optimal distribution via TL or LTL shipments.

More information on Nexus Distribution can be obtained by calling 800-536-5220 or visiting www.nexusdistribution.com
Status

Private Company

Founded

1980
Company History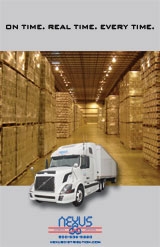 Nexus Distribution was founded in 1980 by brothers Dean and Will Hansen who saw an opportunity to introduce bar code scanning into the warehousing and logistics industry. As one of the first logistics providers to begin offering this (then) new technology, Nexus rapidly forged partnerships with companies in the consumer packaged goods, retail clothing, pulp and paper, and consumer electronics industries, providing technology-driven logistics services out of the Chicago area.

As customer demand grew, Nexus soon expanded into multiple Chicago area warehouses and opened additional facilities in Allentown, PA and Atlanta, GA.

Today, Nexus Distribution provides integrated logistics solutions to a diverse portfolio of industries and customers, from Fortune 500 corporations to start-up companies. Focusing on customer-specific requirements, flexible public and contract warehousing offerings, and integrated technological applications, Nexus is well-positioned to provide companies with superior third party logistics services.